FIV-Positive Tabby Cat, Tyson, Finds Forever Home After Six-Year Shelter Stay
Tyson, a tabby cat living in a shelter for six years, has finally been adopted by a kind-hearted couple. Despite being FIV-positive, Tyson captured the hearts of many, but potential adopters often passed him over due to the stigma associated with the virus. However, the couple had previously adopted a cat with FIV and were looking for another feline companion for their first pet. When they met Tyson, they knew he was the perfect addition to their family.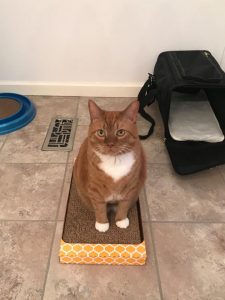 Feline immunodeficiency virus (FIV) is a condition that affects cats and is similar to HIV in humans. While FIV-positive cats can live long, healthy lives with proper care, many potential adopters shy away from adopting them due to the stigma associated with the virus.
Despite his long stay in the shelter, Tyson remained friendly and affectionate, winning over the hearts of the shelter staff and volunteers. His adoption was celebrated by everyone at the shelter, who had grown to love the sweet and gentle tabby.
Tyson's story is a reminder of the many cats and other animals who are waiting for their forever homes in shelters around the world. While it can be difficult to adopt animals with medical conditions, these animals often have just as much love to give as their healthy counterparts. Shelters may have programs to help cover the cost of medical care for animals with conditions like FIV. Potential adopters should not be deterred by the financial aspect of adopting a pet with special needs.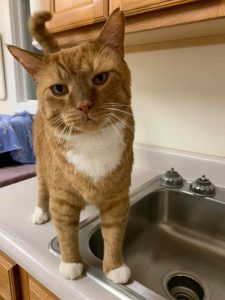 Tyson's story is a heartwarming reminder that all animals, no matter their condition, deserve love and a forever home. If you're considering adoption, remember that adopting a pet is a commitment for life. Animals like Tyson may require extra care and attention, but the rewards of giving them a loving home are immeasurable.