A kitten can't jump but does his best strut every day after someone took a chance on him and saved his life.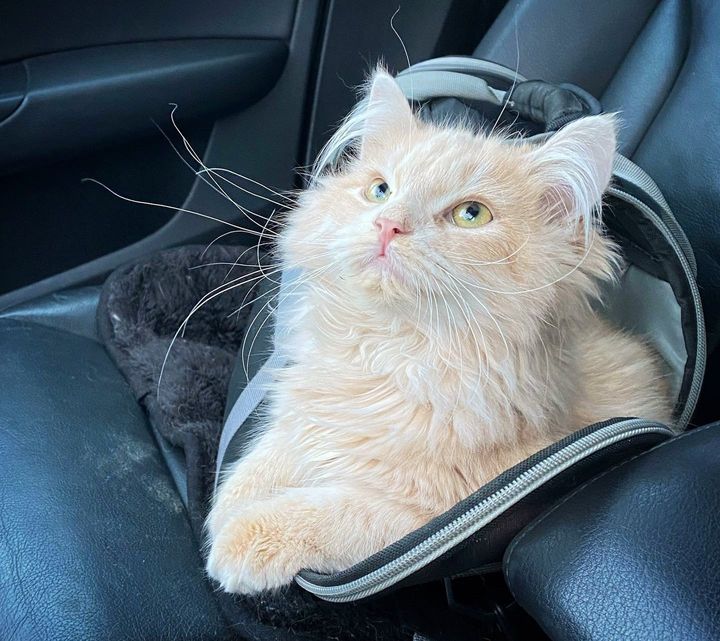 Babar the kitten
A long-haired cream kitten was brought into Chatons Orphelins Montreal along with two other kittens for a chance at a better life.
Rescued from a crowded situation, the cream kitten named Babar had some mobility issues and was very frail due to a severe respiratory infection. "He was the smallest and sickest of the three. He was just skin and bones under all the matted fur," the rescue shared.
Despite all the odds against him, Babar sought affection from people and just wanted to be adored.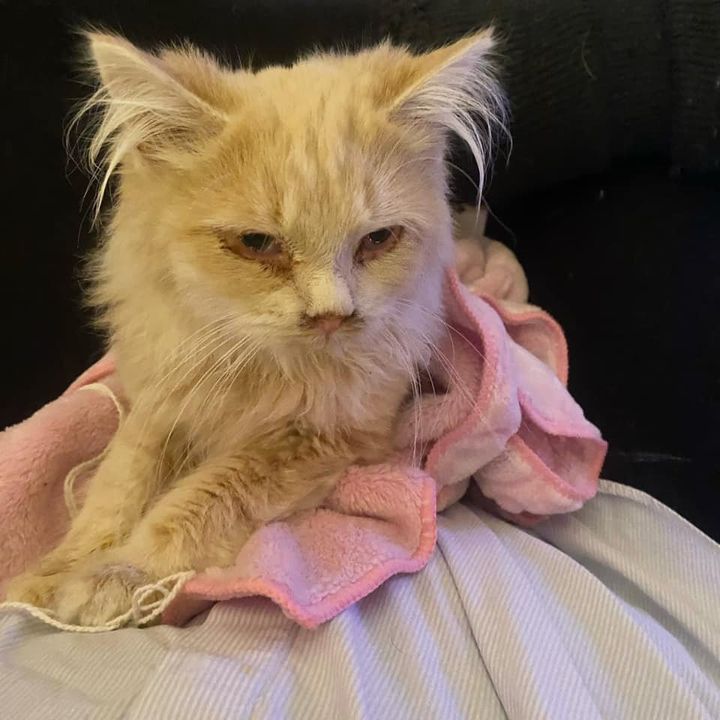 Babar had trouble breathing and was immediately treated with antibiotics. Through painstaking care and many trips to the vet, he was able to recover from the stubborn URI.
They noticed that he couldn't run or jump, but he was able to walk around taking slow steps. He didn't have the best coordination but always tried his utmost to make each stride count.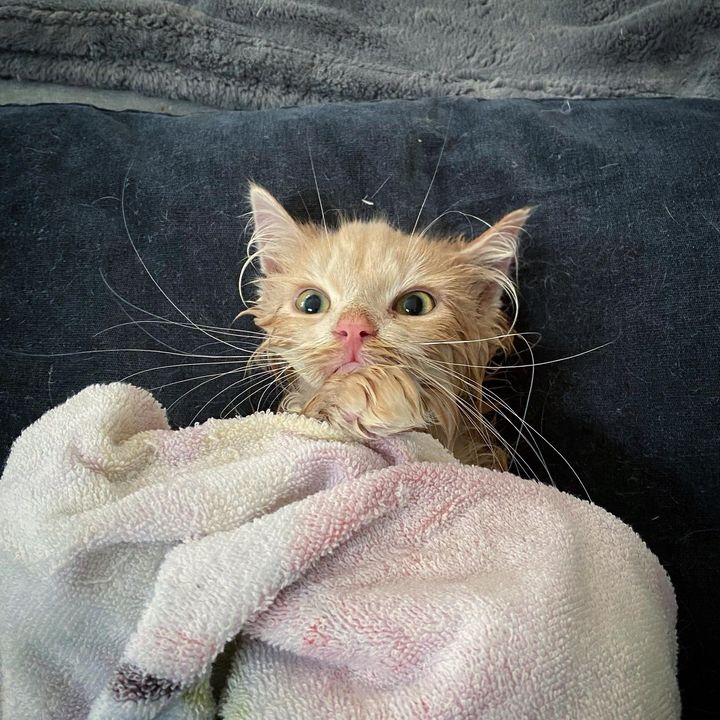 "Babar has feline myotonia, a congenital neuromuscular disease that affects the muscles. It's a rare condition in which the muscles take longer to relax after a contraction," the rescue shared.
"He cannot jump or kick with his hind legs. He can't get up and down the couch on his own. If he tries to jump, he freezes, but he walks just fine on the floor."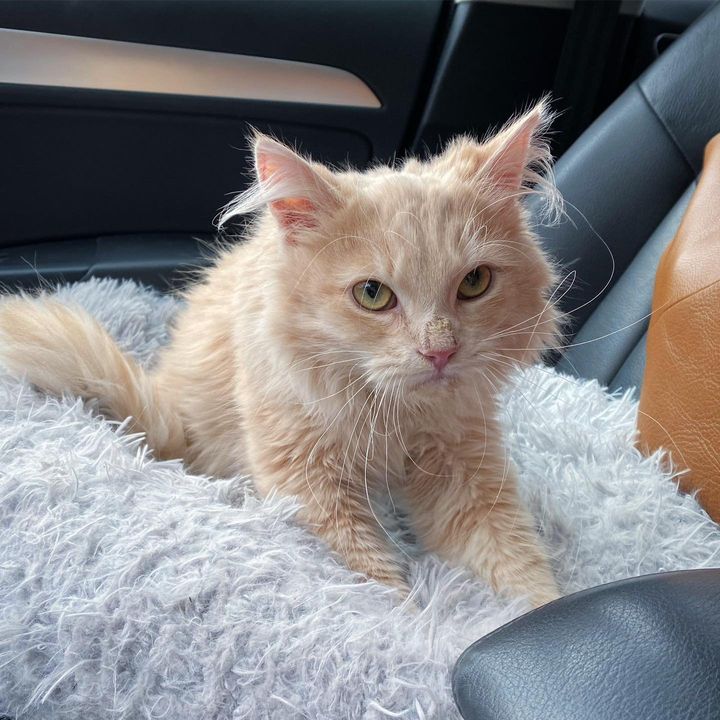 Babar was very snuggly with his foster family. Whenever they went on a walk together, he would pause after a bit of walking and stroll up to his people for head scratches.
"He walks like a penguin in a slow, jerky way. He can be assisted to the windows with a ramp or go up and down the couch with some help."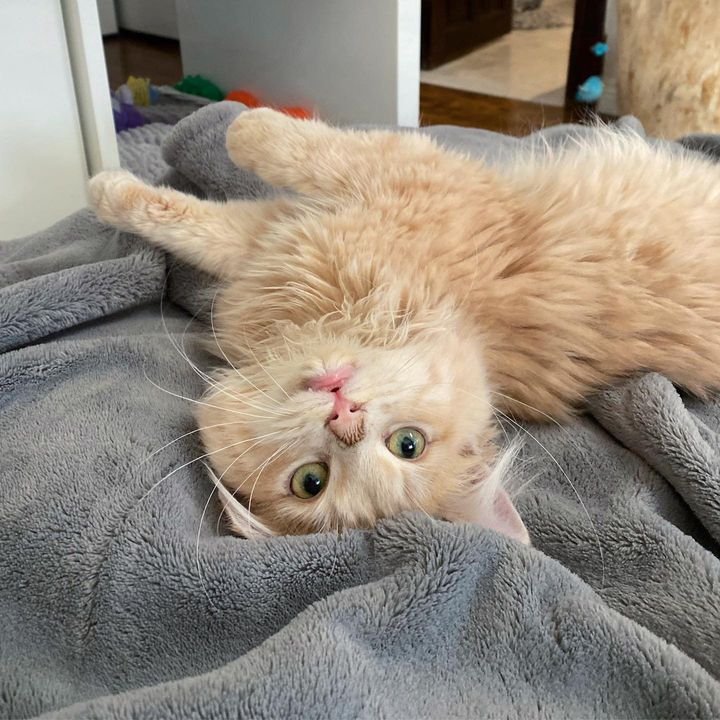 With his newfound strength, Babar became more active and playful. He would saunter around, honing his gait, giving his best strut every day. "He started to have fun and follow other cats around the house."
He is small in size and walks a bit differently – all these quirks make him ever so endearing.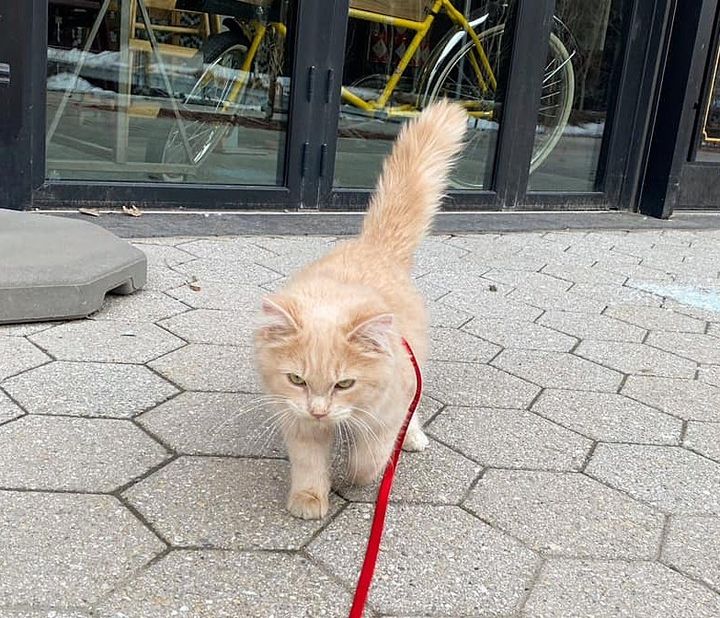 Babar practices walking with his human
Babar is a champion napper and has the soul of a wise older cat. Sleeping is his favorite pastime that he does expertly. "He is a bit slow with his reflexes, but that's okay."
"He doesn't groom himself and likes to be brushed instead. He often falls asleep with his mouth open when we hold him in our arms."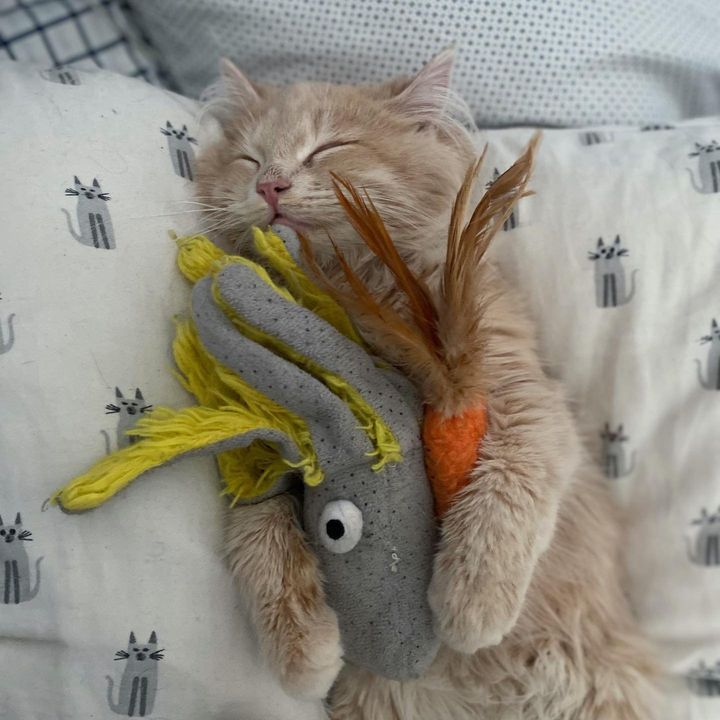 Sleep is his favorite thing to do
"He can't push his hind legs to jump or run, but he is very resourceful and goes wherever he wants."
Babar moves at his own pace, enjoys the worldaound him. He loves other cats and kittens, and they motivate him to stay active. "He likes feather toys but loves sleeping in the sun or watching the day go by."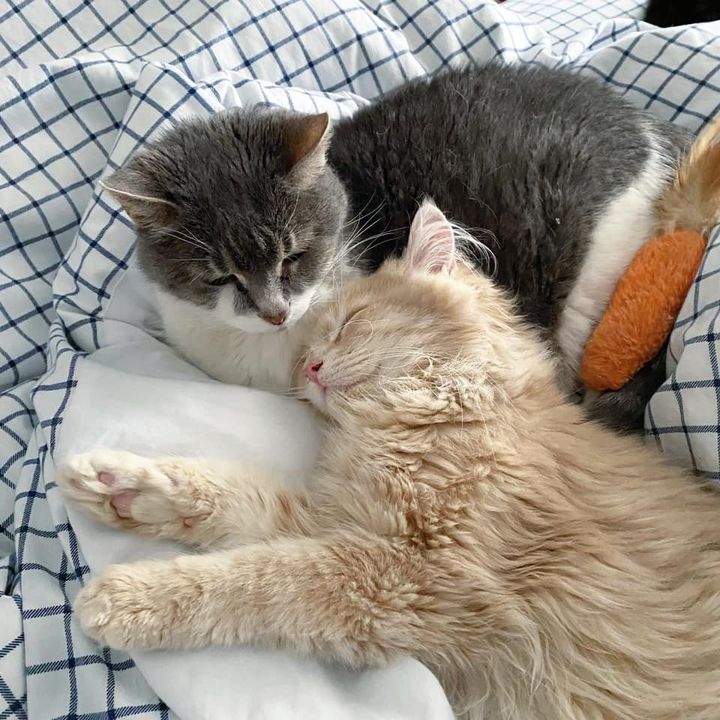 Babar loves other cats
Nothing seems to stop him from loving life. When Babar was ready to find a place of his own, the rescue began their search for a special family that would be committed to giving him the best life.
Nearly four months after he was rescued, Babar's dream came true.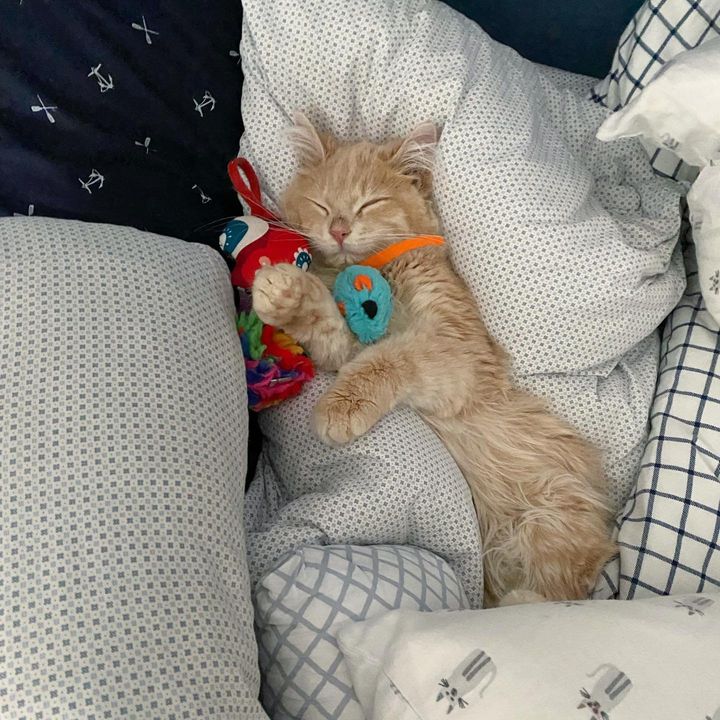 ChatonsOrphelins Montreal
"He has found the perfect home and will be able to enjoy a life full of sweetness and safety. He's starting a new chapter with his kitty friends and loving humans."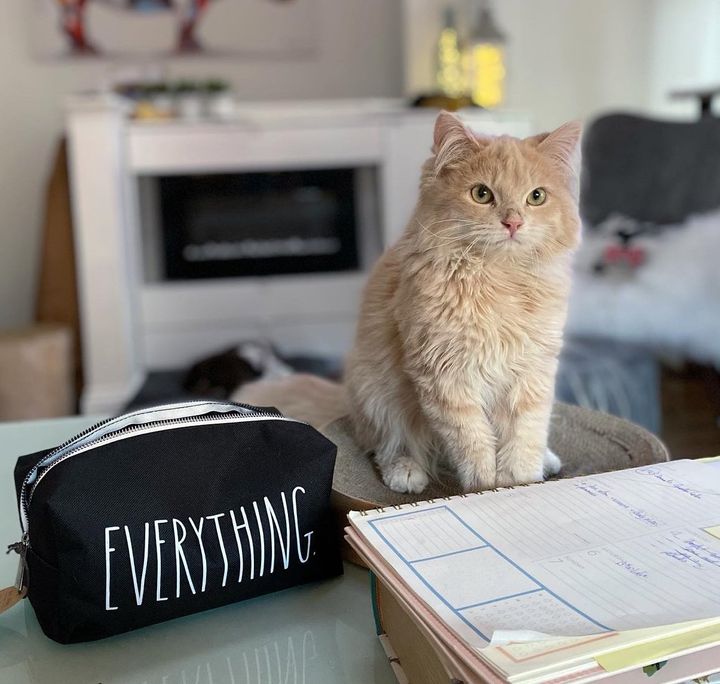 He's found his forever home