A cat came back to the people that had helped him, and was ready to move indoors after years outside.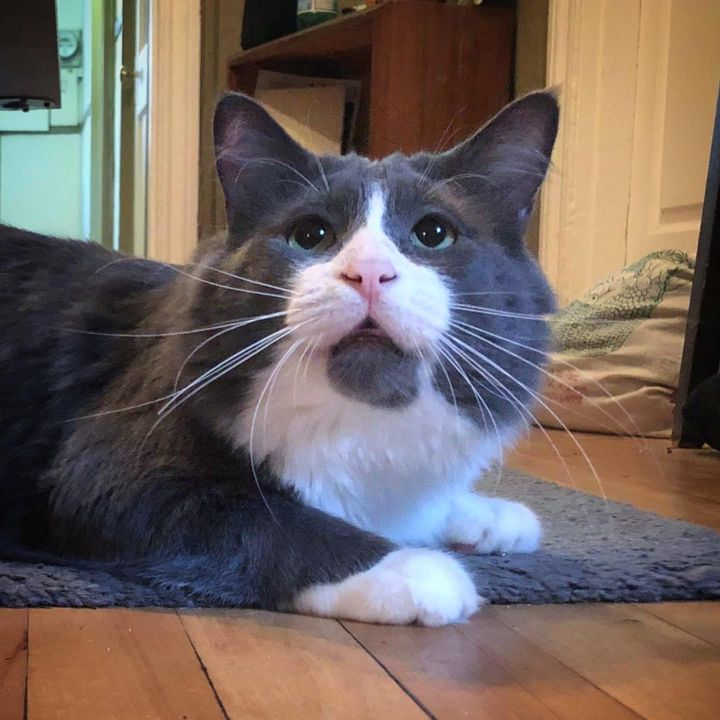 Baron the cat
An elusive cat named Baron had earned quite a reputation in a neighborhood for wandering the streets for at least two years. He was fed by kind neighbors and had outsmarted many humane traps set out to rescue him.
"People saw the cat appear and then disappear for several weeks. He was hard to find but the neighbors postedaout him every time he was sighted," Chatons Orphelins Montreal shared.
When temperatures dropped in the area, concerned neighbors shared photos of the cat, hoping to get him to safety.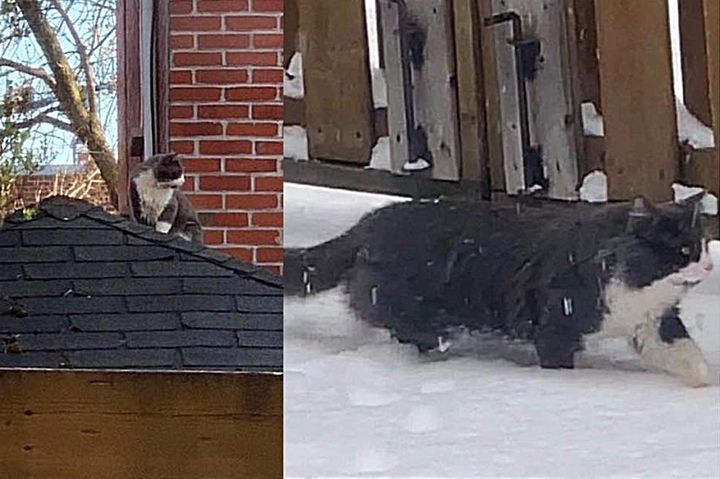 He was found as a stray in a neighborhood
"Many people were involved in helping local strays, and they set out a plan to get Baron."
When hunger kicked in and the weather turned bitter cold, Baron came back to one of the neighbors that had helped him. A trap was then set in place. Instead of avoiding it as he'd always done in the past, he walked right in for food.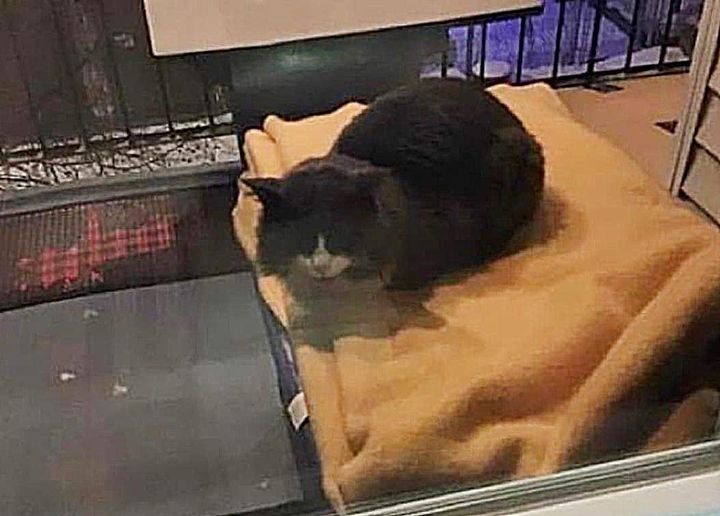 "He finally entered the trap, and his life as an alley cat was over."
Like many outdoor tomcats, Baron tested positive for FIV (feline immunodeficiency virus). Despite all the time living as a stray, Baron quickly warmed up to the indoor life.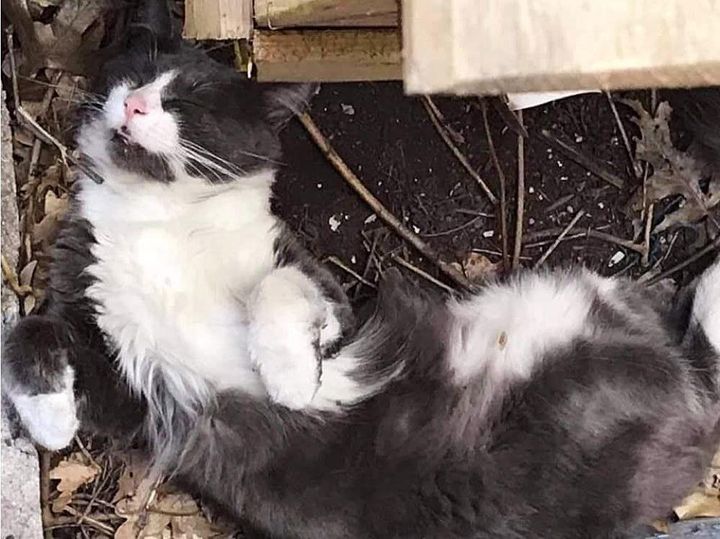 "We believe Baron had a family long ago before he ended up outside. He's very sweet. As soon as he arrived at his foster home, he started seeking attention," the rescue shared.
With a roof over his head and people catering to his needs, Baron turned into a snuggly teddy bear and just wanted to be doted on.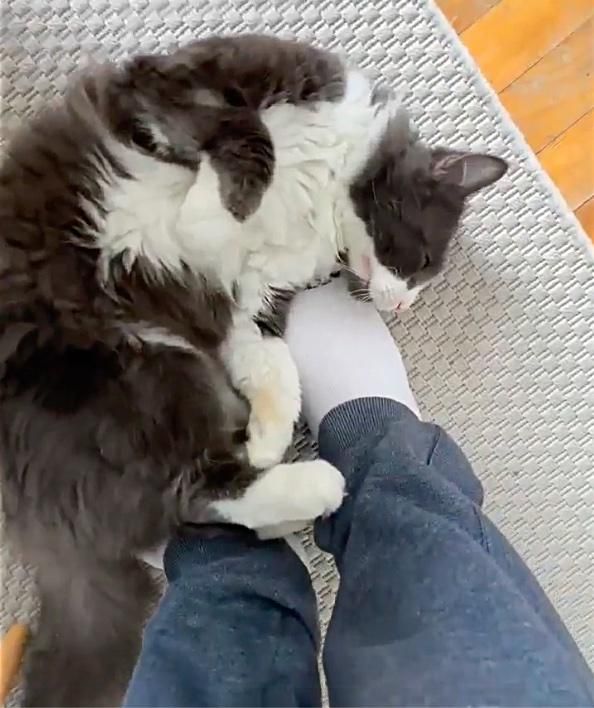 He plops down on his people's feet when he wants their attention
"He is very gentle and still a kitten at heart. He is affectionate and loves cuddles. He will roll on his back whenever he wants more love."
Baron has filled out over the last few months in foster care. His coat is soft and fluffy and his personality is shining through.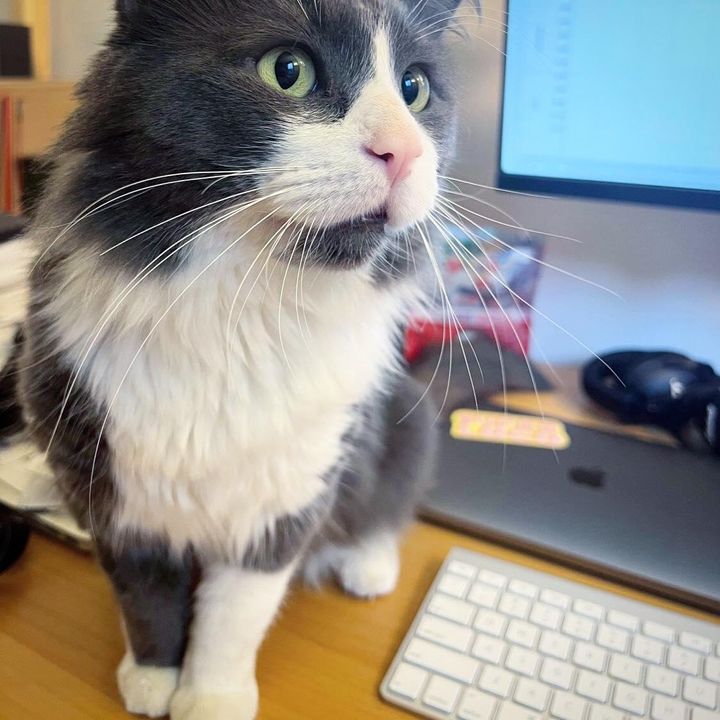 He makes a wonderful office cat
The sweet boy enjoys following his people everywhere around the house. If they are in the office, he'll gladly offer a "helping" paw and stay by their side as their personal supervisor.
"He is always next to us when we do dishes. Often, he lies on our feet asking for hugs. He craves attention and loves to be babied."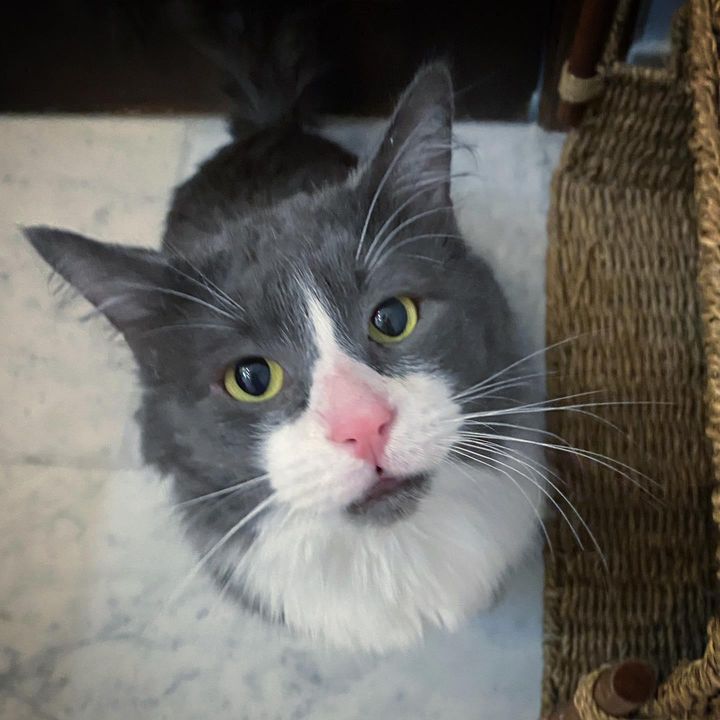 Baron didn't have an easy life in the outdoors, but now he can relax and be the playful, cuddly boy that he ought to be.
"If we have visitors, he comes to greet them. As soon as you move one of his toys, he's ready to play and pounce. He likes to carry his toy around in his mouth, with so much pride."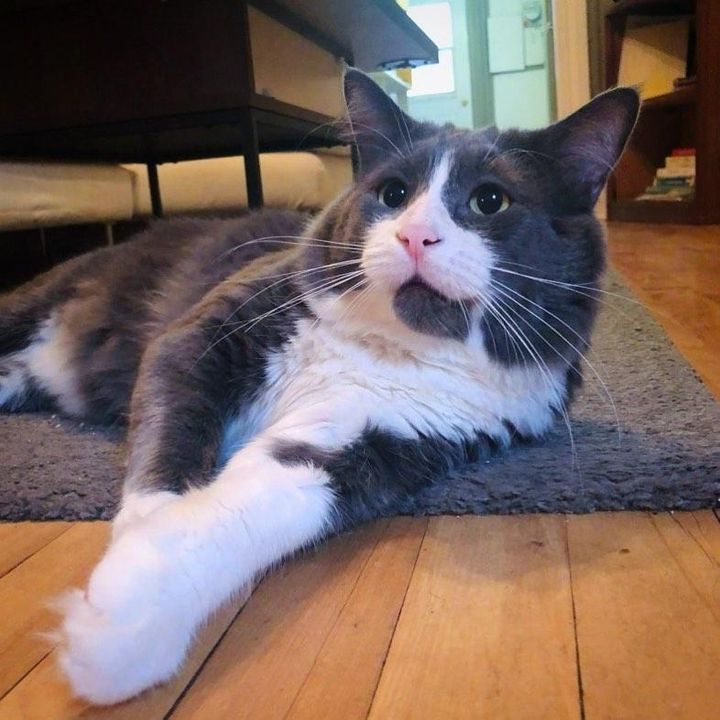 "Baron loves to give and receive affection. He will sit by our side like a little puppy. He purrs as soon as we give him some pets. He communicates well with us. He likes to talk about his day and play and snuggle with us."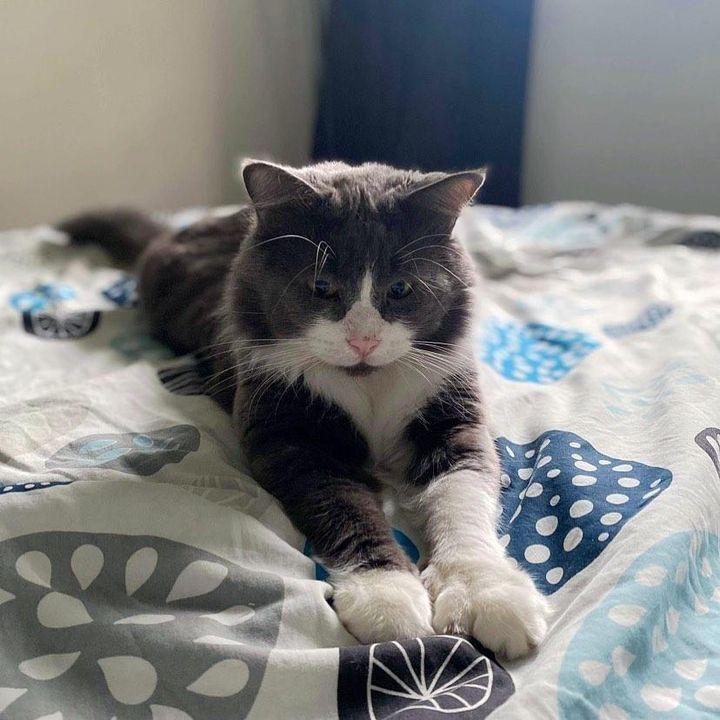 Baron is adventurous and inquisitive about his surroundings. They have noticed his dog-like personality as he revels in going on walks on a harness.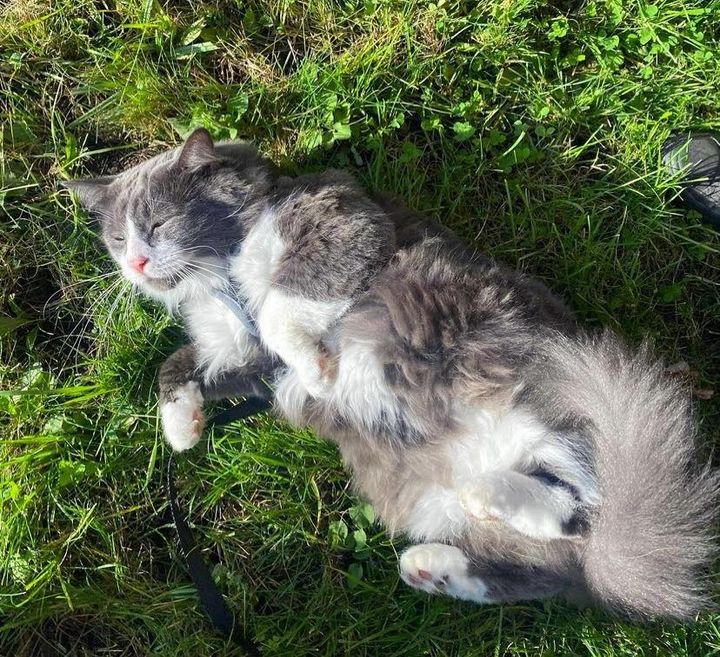 After years roaming the streets, Baron is living the life he always wanted as a spoiled, happy house cat.